Looking for a
quick and easy way to install a few APK files
? But can't think of a tricking browsing navigation or don't have a USB cable handy? Then here is the solution, just put files in your Dropbox account and you're already halfway done. Open up the Dropbox app on your phone and click on the file, and then the rest is done.
Don't forget you'll need to have your phone set up to permit non-Market sources to install apps. The whole process is done in just five easy steps:
Read also: WordPress freelancer Developer, Delhi, Noida, India
Requirements:
Open a Dropbox account which is a cloud based file storage and sync service. You need Dropbox App installed on your Android phone.
Step 1: Download the Non-Market Android app you want to install from a browser on your desktop.
Step 2: Drop it in Dropbox on your computer.
Step 3: Open up the Dropbox app on your Android phone.
Step 4: Navigate to that .Apk file you transferred in the above step and click it.
Your Android handset will now open up its installer, and thats it you have just managed to install a non-Market android app on your phone.
Also Read: Social Media Android App
Note: You'll also need to have non-Market sources enabled in your Applications settings.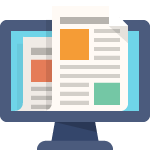 Subscribe To Our Newsletter
Join our mailing list to receive the latest news and updates from our team.